Das Bitcoin-Stash-Team besteht aus einer Gruppe ehemaliger Bitcoin-Cash-Entwickler und Community-Mitglieder, die angesichts der aktuellen Aussichten von BCH bestürzt sind.
Downloads
Download Bitcoin Stash wallet binary files from our GitHub page using links below (Windows & Linux):
https://github.com/bstash/BitcoinStash/releases

Windows 32bit Download
Windows 64bit Download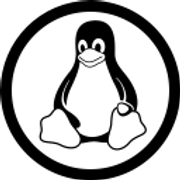 Linux i686 Download
Linux x32 x64 Download
Instruction:
Uncompress the downloaded zip file (.tar.gz file for Linux) and double-click on bitcoin-qt file under the bin folder to run the Bitcoin Stash GUI Wallet.
UPDATE: v0.0rc3
This release fixes a major bug where nodes would fail the initial block download.
Update is required for your node to stay in sync when offline for a long length of time or when downloading the blockchain for the first time.
Bitcoin Stash Explorer 🚀
http://explorer.bstash.org/
Bitcoin Stash Merged Mining Guide:
https://github.com/bstash/BitcoinStash-MergeMining-Guide
Official Website:
https://bstash.org
Forum:
https://forum.bstash.org
Twitter:
https://twitter.com/bitcoinstash
Medium:
https://medium.com/@bitcoinstash
Specifications
Algorithm: SHA-256
Total supply: 21,000,000
Ticker symbol: BSH
Forked from: Bitcoin Cash
Block time: 10 min
White paper:
https://bitcoin.org/bitcoin.pdf
Last edited: